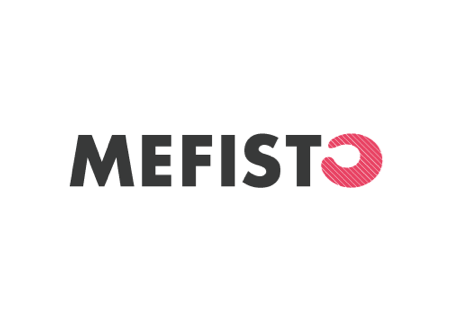 With MEFISTO against knee osteoarthrosis
The EU project MEFISTO ('Meniscal functionalised scaffold to prevent knee Osteoarthritis onset after meniscectomy') aims to take advantage of novel approaches to counteract the epidemic of post-meniscectomy knee osteoarthritis.
MEFISTO project will profile and identify the population of patients who, after meniscal resection, are at higher risk of early compartment degeneration and will provide evidence in vitro and in animal models towards a personalized approach for the patient in the future.
The two different reconstructive strategies are:
a controlled vascularized bioactive biodegradable meniscal scaffold, which will regenerate the native meniscus. This strategy will address younger patients with early osteoarthritic changes.
a bioactive non-biodegradable meniscal prosthesis, which will act as a mechanical unloading device and a drug delivery system, with the capacity to modulate the inflammatory environment. This strategy will address patients with advanced OA.
The technological innovation lies in the development of biologically active functionalized nano-biomaterials that can interact with the surrounding articular tissues. The biodegradable scaffold will promote revascularization in the peripheral zone, while leaving the inner zone avascular, reflecting the native meniscal tissue band functionalization with drug delivery micro/nanoparticles of the non-biodegradable device will provide modulation of inflammation.
A socio-economic analysis of the efficacy of existing meniscal substitutes will complete the project. This analysis is of vital importance for the European healthcare system, as it will provide a clear understanding of the costs and benefits of current clinical practice and predict the impact of the two new interventions.
The impact is expected to be significant as so many patients have undergone or will undergo meniscectomy. The interventions developed in MEFISTO will prevent these patients from receiving joint-sacrificing procedures such as metal prosthesis whilst reducing the social burden, associated costs and high levels of morbidity resulting from OA.
ORTHOKEY is responsible to define the Key Performance Indicators (KPIs), in order to evaluate the expected impact of the MEFISTO solution through a structured analysis and involvement of relevant stakeholders.  A method based on the Responsible Research and Innovation (RRI) approach will be embedded in order to evaluate the perceived value of the new products and their impact on the KPIs.
For more information on MEFISTO, please visit https://www.mefisto-project.eu.

This project has received funding from the European Union's Horizon 2020 research and innovation programme under grant agreement No 814444 (MEFISTO).